The Outdoors Group (formerly F&S Pro Shops) has been together for over ten years but most of our store owners and staff have decades
of experience behind them to help you with the best firearm; clothing or fishing gear for your needs.
Best of all, our people are fishermen, and hunters too.
We have all the big brands in;
* Deer, pig or duck hunting gear - including rifles, shotguns, clothing, footwear or accessories
* Fishing gear; including rods, reels and accessories
* Camping, walking or family fun - including air rifles, tents, boots, sleeping bags, bows & arrows and all accessories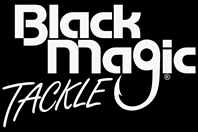 If you are looking for in-depth product and local knowledge to land you more fish or game, you've come to the right place!
With nine independent stores throughout New Zealand, the Outdoors Group sell the big fishing brands like; Shimano, Penn, Fin-Nor, Diawa and Okuma.
The big brands in shooting are represented too, like; Ruger, Norinco, Browning, Remington, Howa, Hatsan, Escort, Bushnell and much more.
Outdoor clothing, boots, packs, and all the accessories are here too.
FISHING & SHOOTING OUTDOORS GROUP STORE MEMBERS
SPORTS STORES - ARE YOU INTERESTED IN JOINING THE OUTDOORS GROUP? - PRESS HERE FOR DETAILS