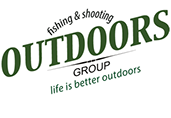 Please note that due to our Autumn 2019 mailer being printed PRIOR to the shocking Christchurch shootings, on page 11 our group catalogue does feature a military style AR-556 rifle, which is now NOT available. In accordance with the new laws these firearms have now all been removed from all of our store's shelves.
Our group consists of a number of totally independent retailers who do NOT necessarily stock everything shown in our catalogue. Please see our terms and conditions on the back page.
Many of our stores chose NOT to stock this firearm and, as such, did NOT have it readily available for sale in store, but only on request.
All of our stores adhere rigidly to NZ police and Government regulations.













SPORTS STORES - ARE YOU INTERESTED IN JOINING THE OUTDOORS GROUP? - PRESS HERE FOR DETAILS