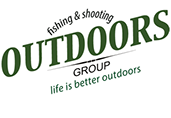 PLEASE NOTE: That due to the Covid 19 Virus all of our stores are closed for the duration of the lock down and will re-open as soon as we are permitted to do so.
If you need to, please contact us via email to discuss any purchasing queries - STAY SAFE and STAY HOME.
Our Autumn catalogue 2020 products and specials availability (due to the Covid 19 Virus ) has been extended until 30th June 2020,
instead of 31st May as stated on the Autumn 2020 catalogue.













SPORTS STORES - ARE YOU INTERESTED IN JOINING THE OUTDOORS GROUP? - PRESS HERE FOR DETAILS